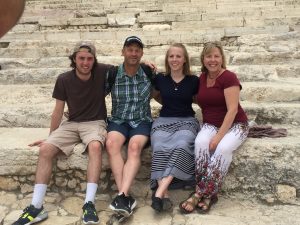 Big Horn Ranch began in the late 1800's as a working cattle ranch. It was converted to a Guest Ranch in the 1950's and was purchased by the Nicholl Family in 1971. Over the next 2 decades, the Nicholls all came to a saving relationship with Jesus Christ and responded to His Call into ministry.
Spencer and Annette Nicholl spent many years serving as missionaries with Campus Crusade for Christ here in the U.S. and overseas in places like Mongolia and Siberia. They have 2 children, Andrew and Katie.
BHM is an independent non-profit ministry. We are governed by a Board of Directors and we hold to traditional, evangelical, Christian Doctrine. We are not affiliated with any denomination or church.